Let's talk pizza, specifically, let's talk about the awesome pizza available in the Camelback Corridor and Arcadia. Tommy V's Osteria and Pizzeria has been a local icon for decades (yes, literally). Customers who know genuine Italian food rave about Tommy V's, and they aren't alone.

Tommy V's is the sister restaurant to the upscale Tomaso's (the restaurants are next to each other). While the atmosphere is more casual than Tomaso's, the food, drinks, and service are on par with Tomaso's. If you've never been to either of the restaurants, know that the service is outstanding!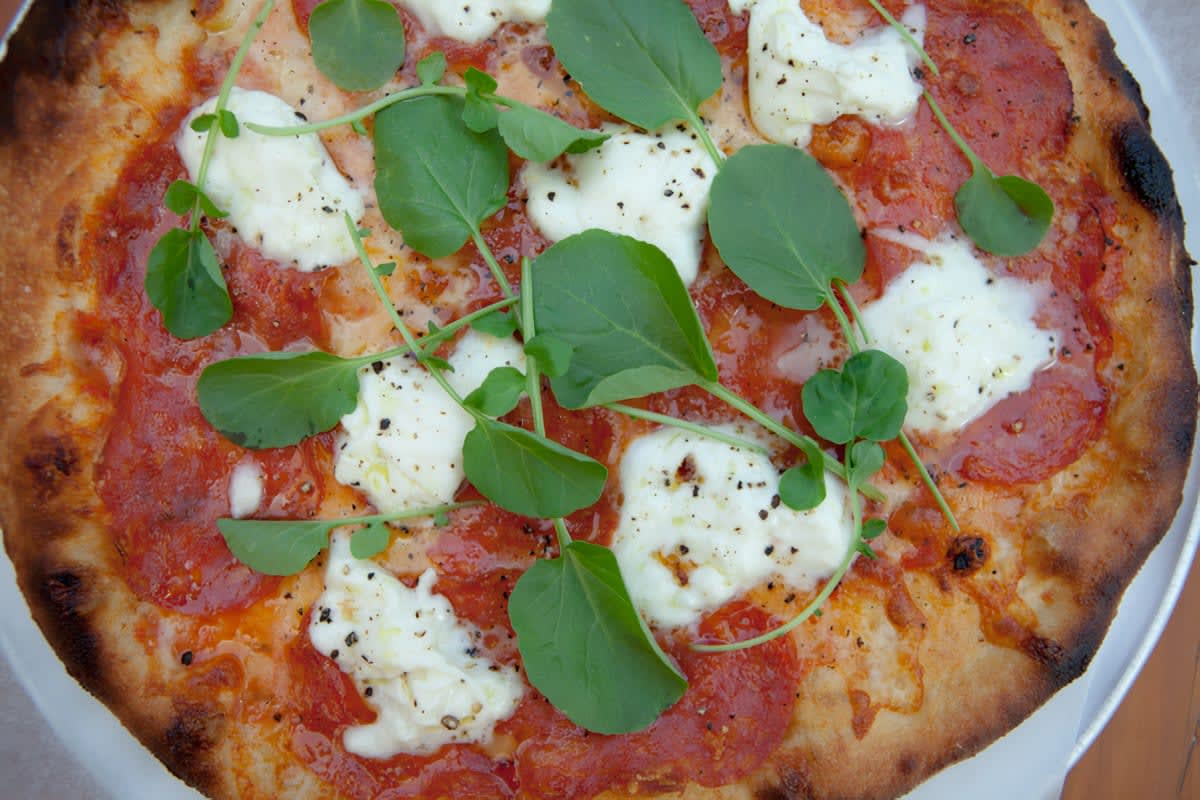 Born in Italy, owner Chef Tomaso Maggiore makes frequent trips to Italy to maintain his "fresh approach to authentic Italian cuisine" (quote is from Tomaso's website). For Tommy V's, Chef Maggiore has poured his passion for fresh ingredients and superior flavors into a menu that offers a variety of affordable selections. The pizzas are cooked in a wood-fired oven, and they taste incredible! Pizzas vary from the traditional (such as the Pizza Margherita) to the innovative – check out the Smoked Salmon pizza! Everything on the menu is great, so feel free to try any of them (or go often enough to try them all!). Let me know your favorite Tommy V's menu item.
The Parlor Pizzeria has won numerous awards, including being awarded one of the best pizzas in the country (and the best in Arizona) by Food Network. From the moment you walk in the door, the atmosphere and decor let you know this place is special.
One of the most talked about menu items is the "Duck Club" People rave about it! As a vegetarian, I can't offer a personal opinion, but I would be doing you a disservice if I didn't tell you about it.
On to the pizza, though. The Parlor's pizzas are cooked in a brick oven, and one of the most popular pizzas is the "Salsiccia" (a.k.a. the pizza that won over the Food Network). But really, you can't go wrong with any of the pizzas on the menu they're all great!
And I'm not done, stay tuned for part 2 of this blog and read more about my favorite pizza places in Arcadia and Camelback Corridor. If I haven't mentioned your favorite pizzeria let me know.
What else is there to love about Arcadia and Camelback Corridor? I put together a video about it!
Check it out here
. The photo
of the pizza is from
The Parlor
.